Minoru Kato was appointed to a DASA Ambassador.
2018/09/11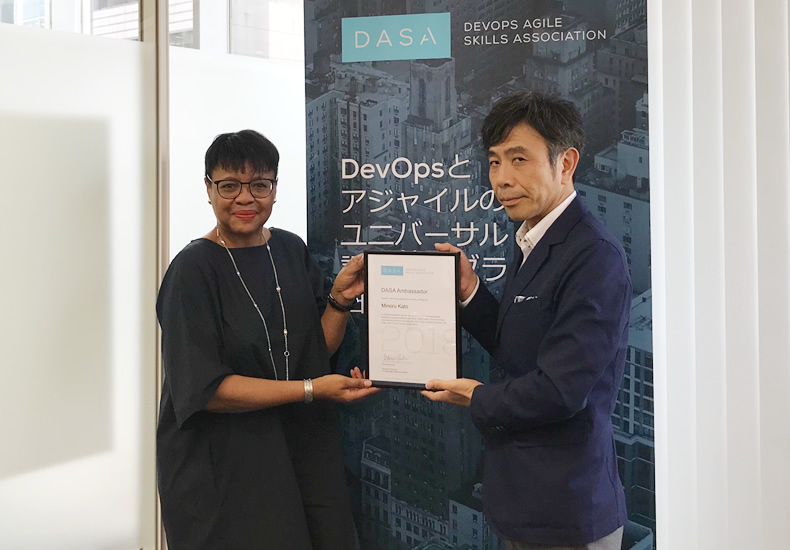 (The Ceremony of the Presentation of Credentials for a DASA Ambassador with Deborah Burton who is the Managing Director of DASA.)
Minoru Kato was appointed to a DASA Ambassador as a representative to promote DevOps and agile skill framework of DASA in Japan.
DASA (DevOps Agile Skills Association) is an organization that provides open and global communities and a skill framework to develop DevOps and agile skills. From North America, Central and South America, Western Europe, Northern Europe, Eastern Europe, India, Southeast Asia, Australia, South Africa, 168 companies are participating in DASA. The companies mainly supply DevOps related products or provide knowledge such as DevOps training and skill certifications.
The DASA Ambassador is a special position elected by the US headquarters committee of DASA. Ten DASA Ambassadors has been elected in the world and Kato is the first person in Japan.
The mission of the DASA Ambassador is to expand the latest skills standardized by DASA and practices and knowledge gained from the committee activities widely in Japan.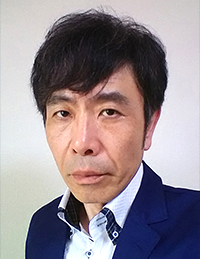 Minoru KATO
Minoru KATO is the DevOps Evangelist of NTT COMWARE CORPORATION. He has engaged in cloud technology research and development. He currently engages in cloud service and DevOps service. He was appointed to the DASA Ambassador of Japan in August 2018.
He received Annual research award 2011 of the Information and Communication Management Technical Committee of IEICE. He is the Information Processing Society of Japan certified IT professional.
Contact Minoru KATO: devops4e@gmail.com