2021.09.08
Deeptector® Image Recognition AI Achieved Digital Transformation of High-Accuracy Fiber Material Inspection at URASE Co., Ltd.
NTT COMWARE CORPORATION (Head office: Minato-ku, Tokyo; President: Masato Kuroiwa; hereinafter NTT COMWARE) will introduce its Deeptector® image recognition AI, to the final inspection in the fiber product production processes at URASE Co., Ltd. (Head office: Sabae-shi, Fukui; President: Toru Matsuda; hereinafter URASE) in September 2021.

URASE was founded in 1918 and is mainly focused on the planning and sales businesses of various types of fiber products based on the dyeing and functional processing of fiber materials. It also focuses on the development of fiber material processing technologies and other technologies. Currently, URASE is leveraging its strength in functional processing to expand their business to the industrial materials field, the electronics field and other fields that require extremely high quality.

The textile industry includes a variety of post-production inspection items, so visual inspections have been commonly carried out for a long time. In this situation, the standardization of inspection accuracy has become an issue. In addition, the number of inspection items and amount of work that inspectors must do has been increasing for the assurance of product quality, which has also produced new problems balancing workload reduction and quality assurance. Therefore, NTT COMWARE has performed trial inspections jointly with URASE, utilizing their accumulated expertise in AI, aiming to support the visual inspections conducted by inspectors (refer to the following figure). During the trial inspections, the companies have worked to improve detection accuracy by verifying the existing inspection flow, categorizing inspection judgment patterns utilizing accumulated data, and optimizing these patterns for AI learning. As a result, they have achieved the standardization of inspection accuracy and improved inspection efficiency by reducing the number of inspection points to one tenth or less and has decided to introduce it commercially from September 2021. In future, they will introduce AI to other product lines and aim to improve quality by establishing inspections optimized for AI.

NTT COMWARE will promote the use of AI through the continued enhancement of its AI services including Deeptector® and contribute to the promotion of companies' digital transformation.




Operation flow diagram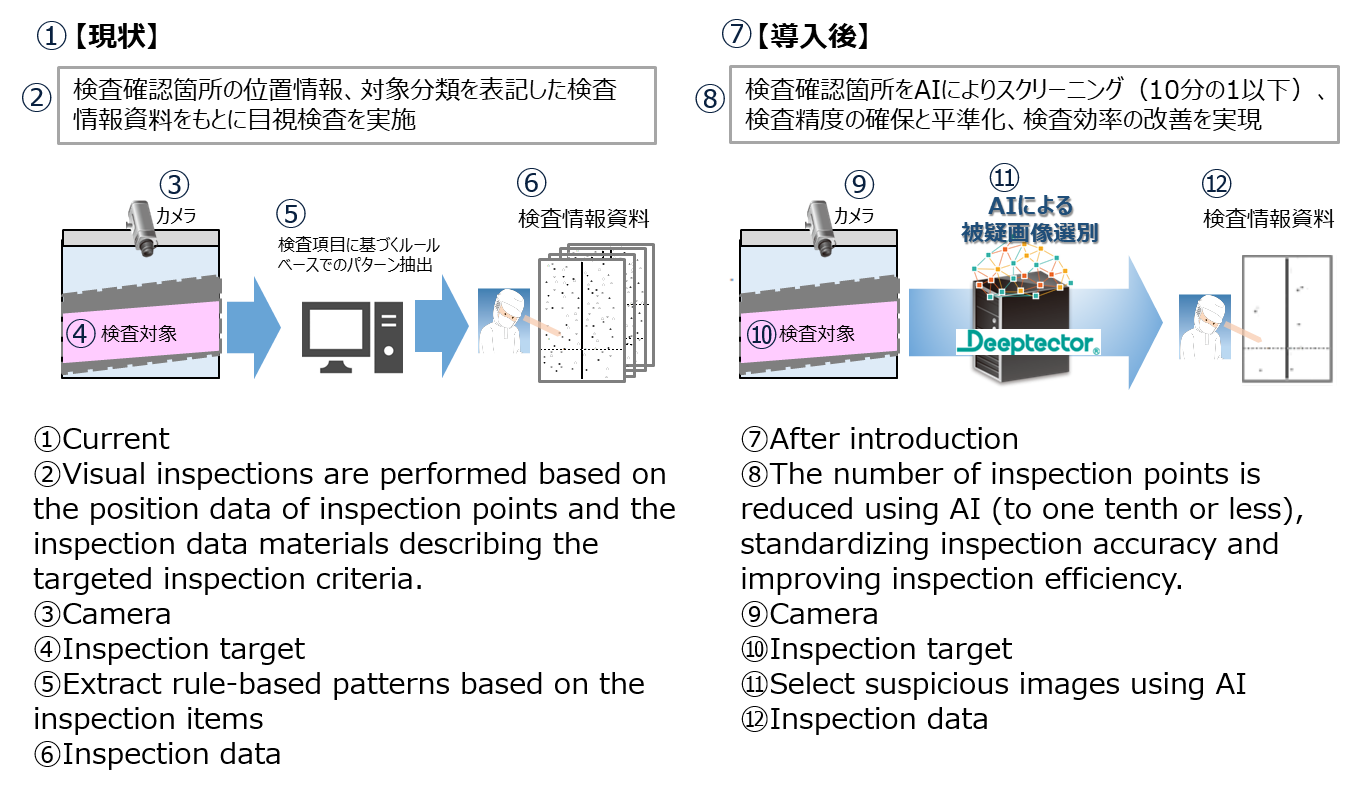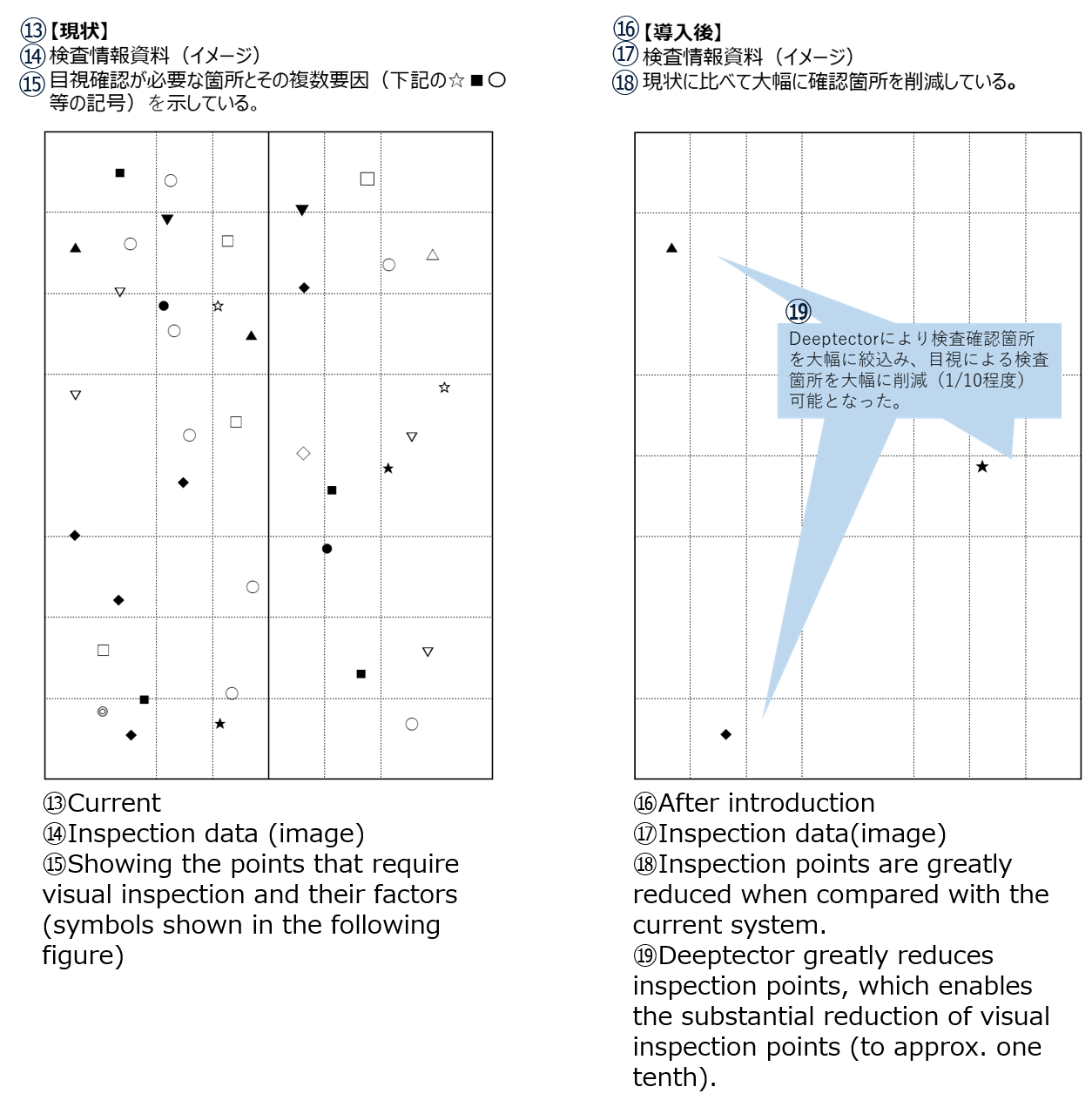 * Deeptector® image recognition AI https://sc.nttcom.co.jp/ai/deeptector/
*"Deeptector" is a registered trademark of NTT COMWARE CORPORATION.
*Other names of companies, products, and services are trademarks or registered trademarks of their respective owners.