NTT COMWARE integrates "valuable data as a source to create business value" and "NTT Group assets to optimize the corporate value" to provide new services and values to the clients as the "application to drive a business forward".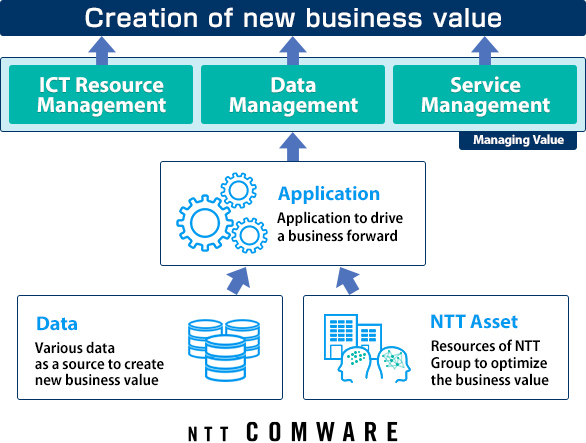 Managing Value for Smart World®
NTT COMWARE continues to strive to challenge to create "Smart World" with our clients by refining our assets with the three elements of "Managing Value®": ICT Resource Management, Data Management and Service Management.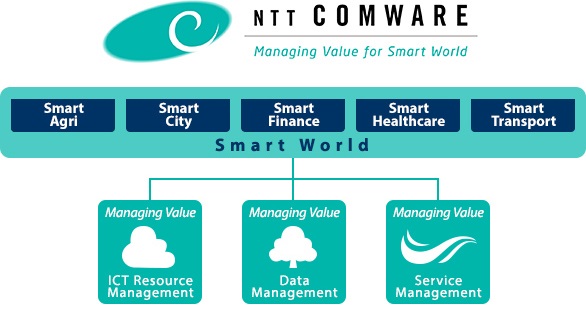 * "Managing Value" and "Managing Value for Smart World" are registered trademarks of NTT COMWARE CORPORATION.